The Key To The Door?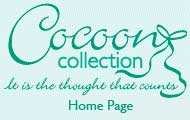 When someone you know and love is about to turn 21, whether they're your child, mate, niece or nephew or even a colleague, finding a gift that has a hint of the traditional, something memorable or a keepsake, but not something that will sit on the side gathering dust for the next 21 years can be a fairly tall order.
We've stumbled upon Cocoon Collection, a website that offers a range of 21st birthday gifts that does a pretty good job of offering pressies that are just a little bit different, (without any way-out wackiness of course!) but tend to include something thoughtful, memorable, even funny too!
Whether it's simply a 21st birthday commemorative keyring or a whole Giftbox jammed full of goodies like 21st photo albums, 21st birthday mugs you can personalise at home, Belgian chocolates, and more, it might just be worth your while taking a look and seeing if there's something on sale that fits your 21st birthday bill!

---