The Coolest Calendar A Guy Could Wish For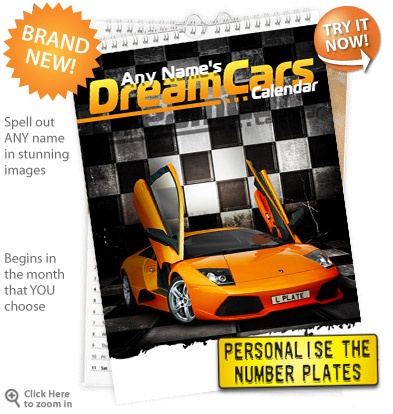 And no, this time it does not involve sexy ladies wearing nothing but black tape or bunny ears. I'm talking about Getting Personal's newest addition to their personalised calendars family. It's called the 'Dream Cars' calendar and features 12 of the worlds fastest, most impressive and desirable cars. The best part is that they all have your name on them!
So whether you (or the special guy in your life) dreams of owning a Pagani Zonda F, a Bugatti Veyron or would happily settle for an elegant Aston Martin then this calendar priced from only £9.95 would at least give some inspiration whilst in the mean time he saves up his pennies! If however somebody has bought one of these supercars as a 21st birthday present then forget I said anything!
---