Need A Little Extra Cash?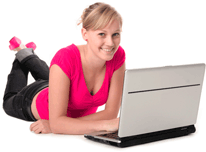 OK a totally possible scenario - especially in the current financial climate!
It's somebody special to you's 21st birthday (or maybe even yours) and if you could just get your hand on an extra couple of hundred pounds you would not have to cut corners and could treat them properly to a 21st they deserve. Sound too good to be true? Well one day it would have been, but now thanks to SameDayMoney you can do this with ease.
There are no hidden costs and decisions are made ON THE SAME DAY. In fact, you could make an application and have the loan money in your account in as little as 2 hours!
SameDayMoney charges a fixed rate of £25 for every £100 that you borrow with the idea being that you pay the money back on your next pay day.
EG. You have just been paid £900, but you really need an extra £200 this month. SameDayMoney would lend you this cash, then on your next payday you will have a direct debit of £250 taken out. SIMPLE AS THAT!
Just remember the golden rule....Do not borrow what you cannot pay back!
---