Dead Fred Pen Holder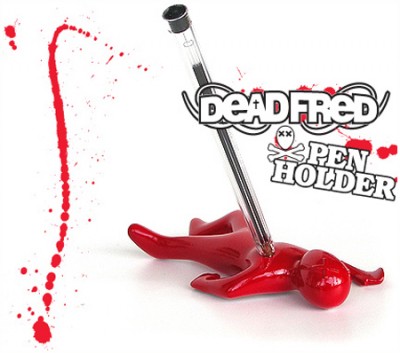 I always thought these were really cool but they were always sold out wherever I looked; however on my travels to Bluewater the other day I saw a whole batch of them in the G4 gadget shop and had to buy one!
They are a really cool little gadget for anyone that doesn't take life too seriously. Mine is currently residing on my desk at work and it is a really good finishing touch.
There is a whole collection too! Some of you may have seen the Voodoo Knife Block in our gifts for him section and there is also 'Splat Stanley' mug holder.
---