Get your 21st party started with Vodka Luge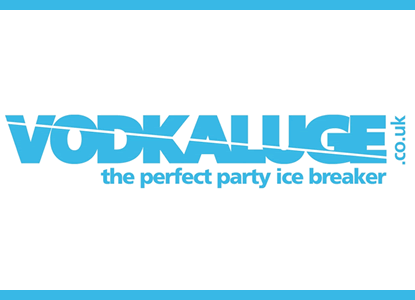 The hottest (or technically coldest) party accessory for 2012
Vodka Luge is set to be THE must have party accessory for 2012 and the best way to add the frozen fun factor to any 21'st birthday party!
Get your best mates at the ready & choose a unique centrepiece to break the ice, but not the bank. Whether you're planning a birthday party at home, or hiring out a bar with all your mates coming along, check out www.vodkaluge.co.uk now to order yours. It's a small price to pay for a big night of fun; each luge is just £149, including delivery straight to your door!
Looking for the perfect gift idea? Imagine your friend's face when they discover they've got their own Vodka Luge! Stare the cost between friends for the talking point that will be remembered for years to come!
Vodka Luges are popular with men and women, young and old alike, everyone can have a go, have a laugh and remember the experience. There are a number of cool designs to choose from cocktail glasses, a Number 21, the Ski Jump, and Letters, even some rude ones we can't mention! Naughty or nice, ice luges have been at some of the world's biggest and best parties and now here's your chance to your 21st birthday celebration.
So how does it work? A drink of choice is poured in through the top of the crystal clear sculpture, passes through the ice via a drilled hole and arrives at your waiting glass, chilled to perfection. Lit from below, Vodka Luge will be the talking point of your night! Get your cameras ready; what more could any partygoer wish for.
Simply place your order online, select when you want it delivered and your Vodka Luge will arrive in a specially insulated box. Once you're ready to set it up, it will last for up to six hours, so get you drinking glasses at the ready!
For more information and to get your hands on your very own Vodka Luge, head to www.vodkaluge.co.uk and make your party one to remember.
---