Celebrate your 21st birthday with Forbidden Nights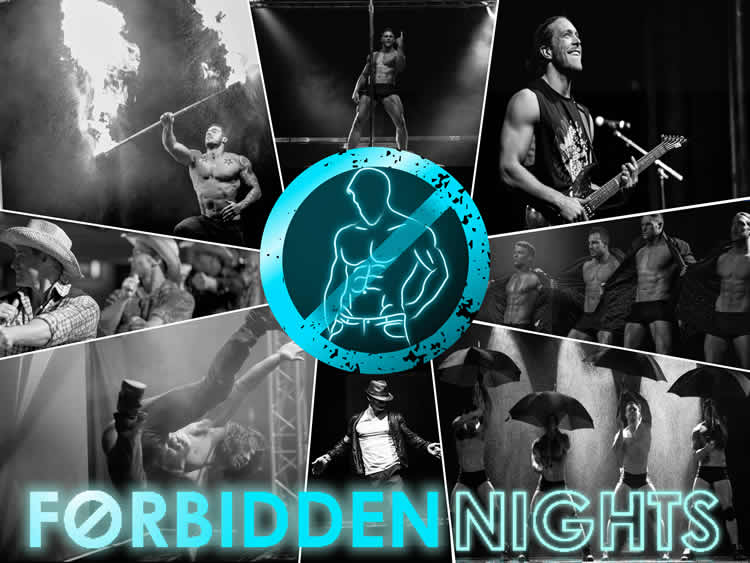 Celebrating your 21st birthday doesn't get any better than spending your evening with the sexy handsome Forbidden Nights, who will make you feel a Million Dollars! As they leap into action, performing their Feel Good and Have Fun, choreographed sexy dance routines, in their spectacular show, for your pleasure and 21st Birthday Party Night Out.
The Forbidden Nights show has teamed up with The Grand, Clapham - where they perform weekly, the Hottest Male Review Show in Town!!
The Forbidden Nights experience starts from the minute you enter the club, with 'Wall to Wall Hunky Hosts', who will serve you a 'Complimentary Drink' on arrival, and make sure you have a free souvenir photo of yourself, surrounded by the bronzed firm physiques! They have SO many 21st Birthday Parties and love to celebrate with you!
The show is fully choreographed, packed with amazing dance routines, Film Sets, sexy uniforms, plenty of muscles and firm abs!
'X FACTOR' finalist, singing star Lewis adds to the breathtaking show, singing live, accompanied by the rest of the Forbidden Nights.
Don't be surprised, if you notice you are dancing alongside some of the 'Towie' Stars, as the Forbidden Nights have gathered a Celebrity following of glamorous actors and singers. There's no need to be on a fancy London guestlist for your party either!
Following their sell out UK tour, and performing alongside Hollywood actor Channing Tatum at the European Premiere for the movie Magic Mike, plus their storming sensational success, as they danced with Sinitta in front of an audience of 20,000 at the O2 Arena, for the Hit Factory Live concert, the Forbidden Nights have been acclaimed by the media, as the 'Biggest and Best Male Strip Group in the UK'.
Your 21st Birthday Party will start right here at the Forbidden Nights weekly resident show every Friday and Saturday night from 8.30 - 10.30, and the party doesn't stop there! With every Forbidden Nights ticket you will get VIP access to The Grand, CLapham all night long to further guarantee a great night – as you get up close to the Forbidden Nights and their firm six packs, whilst you dance off your excitement into the early hours…
Find out more and book at the Forbidden Nights website.
---