21st birthday ideas suggested by visitors
Play the card game 21 as you are actully turning 21.

Propose to the one you love with some great proposal ideas

Go to Universal Studios or Disneyland in Florida

Organise a special car (eg. Porsche) to take the birthday person to their meal or party

Drink absinthe - the most alcoholic spirit you can buy. Guaranteed to knock you senseless!
Thanks for the boob job Nan & Grandad! Amy Hart from Worthing in...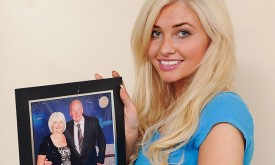 Read more
There are three places you don't want to end up after celebrating...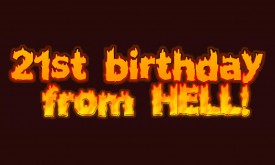 Read more
Your 21st - 21st Birthday Gifts & Ideas
Welcome to the best 21st birthday gifts and ideas website the interweb has to offer!
If you are stuck for ideas on what to do for your 21st birthday, or you are looking to plan some ideas for your partner, sibling or friends 21st birthday then your searching stops here. You might want to jump straight in and take a look at our 21st birthday ideas section. Or you may be looking for some quirky or thoughtful 21st birthday gifts for somebody close to you. Perhaps you want to have a laugh and buy some novelty 21st birthday gifts. Whatever 21st birthday ideas or planning you need to do, we are confident you will gather some fantastic ideas from this dedicated 21st birthday website.
Turning 21 is a key milestone and the final kick into the real world. Your 21st should be one to remember and that's why we believe that you should go all out for it. If your buying for someone then buy some thoughtful 21st birthday presents and if it's your 21st birthday then why not start planning the ultimate 21st birthday party.
One of the most fascinating gifts for someone who is celebrating his or her 21st birthday is to make this unbelievable experience immortal by depicting it on canvas. These prints on to canvas are long lasting and will remind the recipient of his or her twenties forever.
Have fun and hope you or your recipient has an amazing 21st birthday experience!